A solution based company assisting K-12 Nutrition Directors and Supervisors
Welcome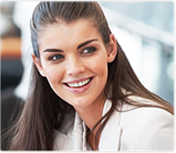 Leading Edge
FoodService Advisers
welcome an opportunity to assist in solving K-12 kitchen equipment problems. We provide hot and cold packaging solutions for foods on serving lines, in the classroom, salad bars, mobile carts and summer feeding programs.
We assist in the evaluation of multi-functional equipment with new technologies to replace obsolete equipment. We research and compare manufacturer brand features and benefits.
LEFSA explores breakfast in the classroom and assists in creating colorful, inviting breakfast carts, serving counters and cafeterias to increase student meal participation and grow revenue.
K-12 Kitchens

Leading Edge FoodService Advisers are K-12 equipment specialists in cooking, retherm, holding and serving.
Corine Hunt entered the foodservice industry in 1981 and has focused on K-12 kitchen equipment and cafeterias over 20 years throughout the western United States.
LEFSA's goal for your District is to advise on new equipment that performs as expected and produces food that is nutritious and appealing at the proper temperatures. Menu flexibility and innovative merchandisers and display cases will increase traffic flow and profitability.
Cafeterias
Leading Edge FoodService Advisers want to work with Directors to create a cafeteria that promotes nutrition and a healthy lifestyle message to students and teachers while improving the morale of kitchen staff. School mascots can convey inspirational messages via athletics and school spirit through 3-dimensional graphics.
We welcome the opportunity to work with Districts to make cafeterias "come to life." The complete turnkey operation can be installed over a weekend. As one student said on Monday morning when seeing the newly decorated cafeteria, "I feel like a rock star!"
Solutions